Whether you have recently improved the energy efficiency and comfort of your home or are just beginning your research, The Measure & Save Cycle helps you continuously measuring how well your home uses energy and what improvements can get you to your efficiency and comfort goals.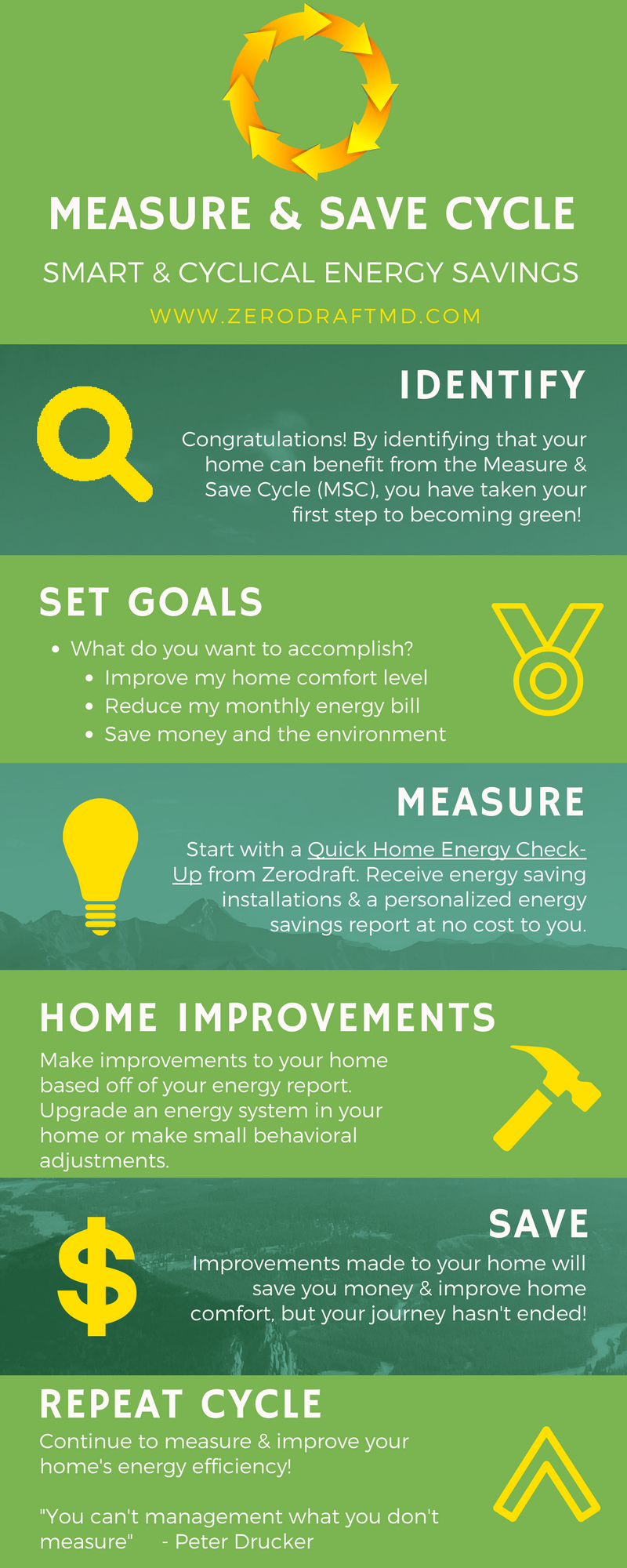 How will your home benefit from continuous energy tracking and planning?
For more details about how Zerodraft Maryland can help your home become more energy efficient, visit our Residential page or click here for some of our recent energy efficiency projects
Ask us how we can help you reach your home comfort goals, or start your journey by scheduling an energy audit with one of our energy efficiency experts.