The intersection of high-efficiency, low-payback technologies such as LED lighting and controls with generous utility incentives makes now the perfect time to invest in energy efficiency improvements for your business or commercial property. Whether you manage a small nonprofit or a million square feet of space, we have the tools and expertise to help you better reduce, track, and control your utility budget. Act now while incentive funding is still available…

Happier Tenants, Lower Energy Bills, Reduced Maintenance Workload…. your goals as a professional multifamily manager are also our aims on each multifamily efficiency project. We're proud of the reputation we've earned as a leading multifamily efficiency contractor in the mid-Atlantic region, and would love to talk about how to combine your management goals, our experience, and generous utility rebate programs to benefit your community…
Zerodraft currently offers Quick Home Energy Check-ups and Home Energy Assessments, which are available to many Maryland and northern Virginia residents at no cost!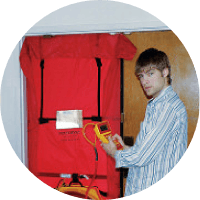 Our Story
In 2008, only a year out of college, Kurt Pfund was handed an issue of Home Energy magazine by his father, Chris, who had been practicing architecture and working as a general contractor for over twenty years. "I read it from cover to cover—and was hooked!" he says. " I liquidated my savings account to buy the first blower door and infrared camera, and we haven't looked back since."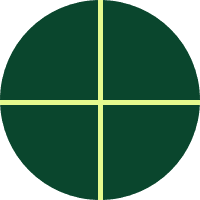 Our Mission
At Zerodraft, our mission is pursuing the most effective products, techniques, and technologies to drive your building energy and maintenance costs closer to zero. Since our founding, we have performed over 50,000 energy checkups and audits of homes, apartments, businesses and nonprofits throughout Maryland, DC, Virginia, and southern Pennsylvania.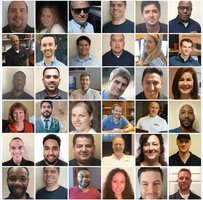 Our People
Meet the people who will be involved in auditing, specifying, engineering, calc-ulating, managing, and installing your energy project. We're proud of our people — and confident that you will be confident in your first-rate Zerodraft team.
Nationwide, commercial and residential buildings account for about half of our end energy usage. Cleaner, greener buildings enable us to reduce our dependence on inefficient coal-fired power plants and lessen the need for new power plants. The result is cleaner air and water for everyone.
…We Have Saved Our Clients Over
We're honored to support, through gifts and in-kind donations, a few local nonprofits who are doing great work in causes that intersect with our mission of creating healthier, more sustainable buildings and stronger communities.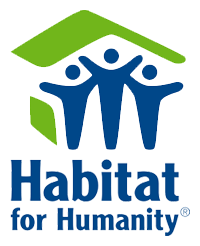 Looking to green your nonprofit?
Contact us to discuss the grants and programs available to help area nonprofits save energy and reduce overhead expenses.
    Are You Ready to Cut      Your Energy Costs?
Start to Green your Buildings and Bottom Line Today!